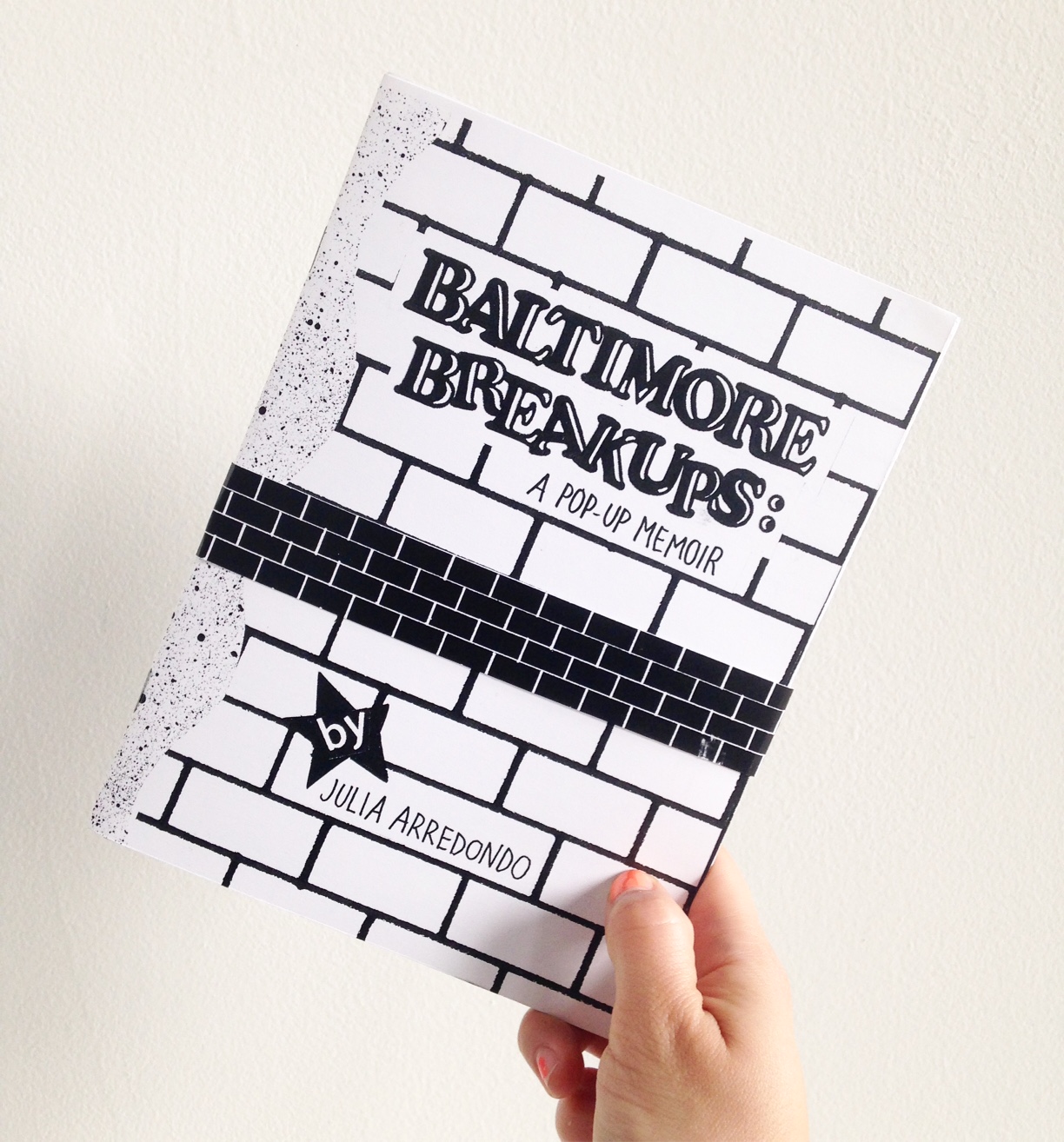 Recounting tales of romance in heartbreak city, Julia Arredondo depicts 4 of her worst breakups while living in Baltimore, Maryland.
"Baltimore Breakups" is a 10 page, black and white, photocopied pop-up zine. All of the text and illustrations are hand drawn, and the entirety of the zine is printed and assembled by the artist. The zine contains adult language and situations, and is a hand-assembled publication produced in small batch quantities.
Produced in-residency at the Jaffe Center For Book Arts in Boca Raton, Florida; "Baltimore Breakups" was limited to a print-on-demand edition and was released in May of 2014. OUT OF PRINT.

Winner of BEST POP-UP BOOK Baltimore Best-of 2015.